---
Introduction to Arduino
Arduino is a physical computing platform based on a simple open hardware design for a single-board microcontroller with embedded I/O support and a standard programming language.
The project began in Italy in 2005 to make a device for controlling student-built interaction design projects less expensively than other prototyping systems available at the time.
More than 50,000 Arduino boards have shipped as of October 2008.
The Ulitmate €50 Arduino Starter Kit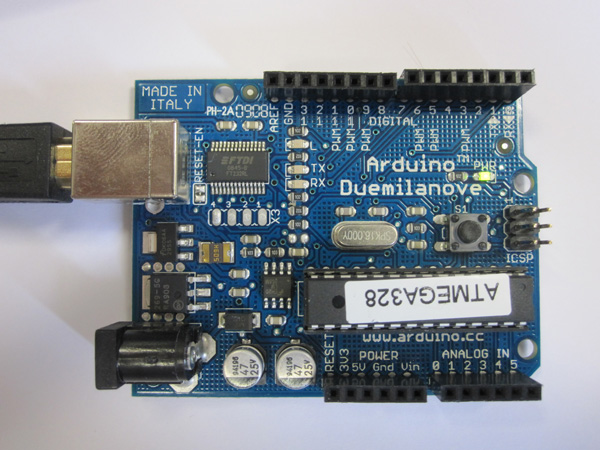 Ardunio
Arduino Duemilanove Board with 328
9V Power Supply
USB Cable

Resistors
0.25W 220R RESISTOR, 0.25W 5% 220R
0.25W 470R RESISTOR, 0.25W 5% 470R
0.25W 22K RESISTOR, 0.25W 5% 22K
RESISTOR, CARBON FILM, 0.25W, 10K
0.25W 100K RESISTOR, 0.25W 5% 100K
0.25W 1M RESISTOR, 0.25W 5% 1M
0.25W 1K RESISTOR, 0.25W 5% 1K
POTENTIOMETER, SLIDE, 10K, 45MM
POTENTIOMETER, 10K LOG
LDR. Light dependant resistor. Datasheet
Alcohol Sensor

Diodes

Capacitors

Transistors
Switch
SWITCH, TACTILE, PCB, 1.57N
Buzzer
Motor
Voltage Regulators
Other